Coffee is a popular drink, which is why many people enjoy and prefer making it at home. If you grind your own coffee beans at home, it can help you achieve full control over the consistency and taste of a fresh cup of coffee. But cleaning your coffee grinder, whether a bladed model or burr, can be a difficult chore that many coffee drinkers hate, or avoid altogether. But proper cleaning of your coffee grinder is a task that should not be skipped if you want to keep them working in peak performance, as well as continue producing ground beans for tasty beverages or even fragrant spices for cooking multiple dishes.

Fast cleaning method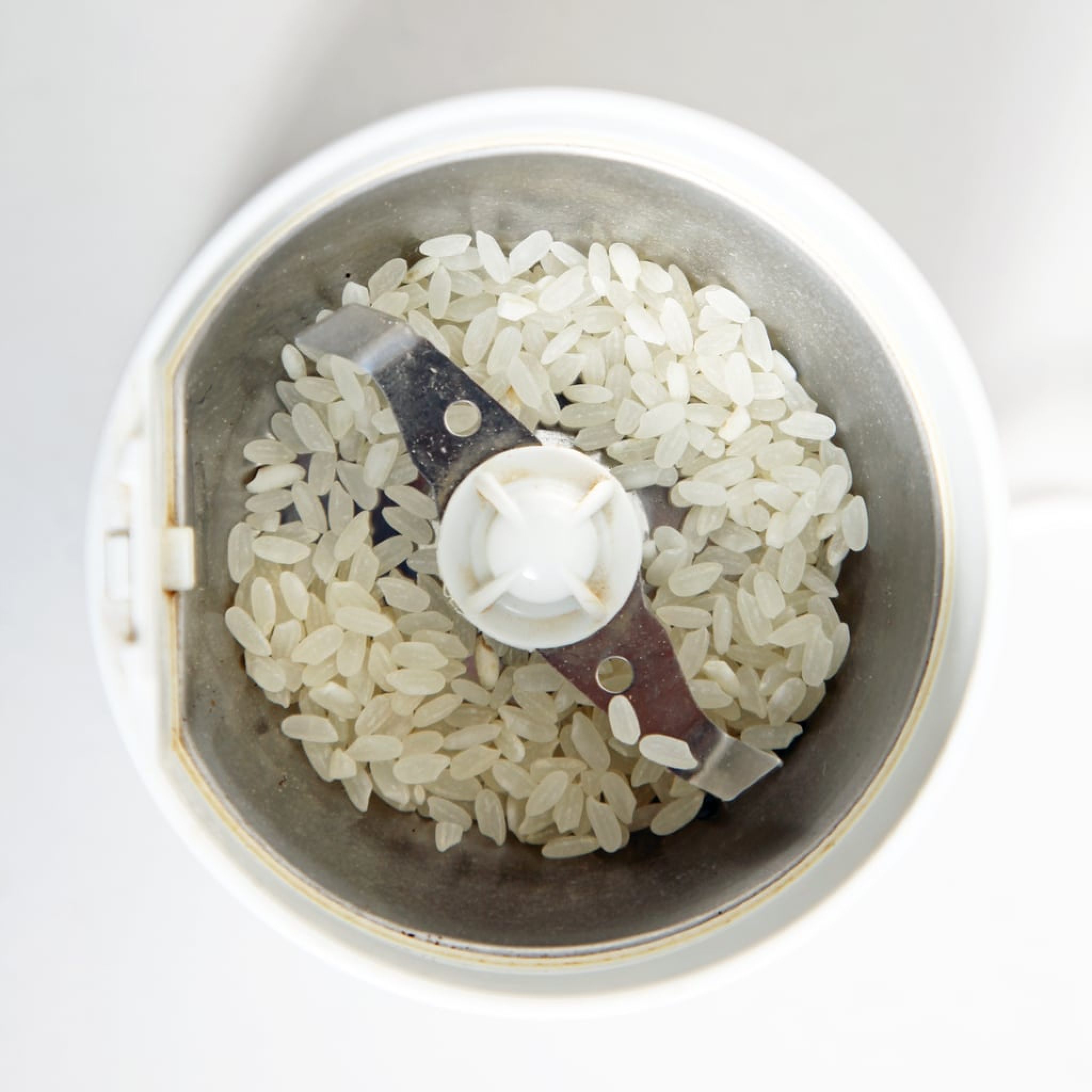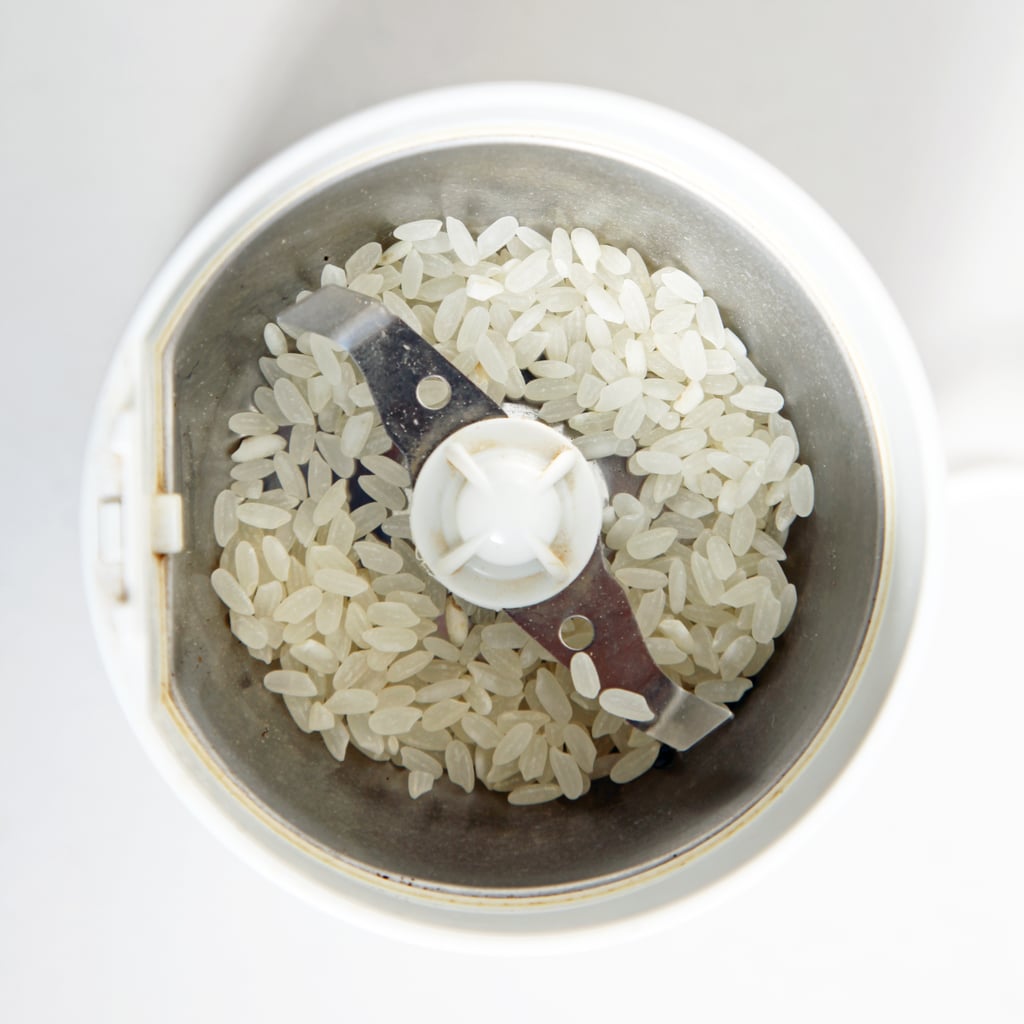 Since coffee beans and even spices disperse oils and small debris when ground, these oils, and bits can slowly build up over time. This can result in flavor cross-contamination when dealing with spices and sour or rancid coffee when grinding coffee beans.
Many coffee drinkers use a bladed spice grinder to grind their beans. This isn't always the best choice because it is hard to control the size of the grounds that this tool creates, but it can still make a decent cup of coffee.
Luckily, there is a quick and easy way to clean them, and it involves something you wouldn't normally expect: uncooked rice.
Rice is really good at absorption; this is why it can save a cell phone that has been dropped in water with it. Rice can help clean your grinder by not only soaking up all those built-up oils, but the coarse nature of rice can knock free any grinds that are tucking in nooks and crannies. Cleaning your bladed coffee grinder or even your burr coffee grinder with rice is easy if you follow these steps:
Fill your grinder with 1/4 – 1/3 cup of dry rice, depending on the size of your grinder. When possible, use quick-cook rice, as there is a softer starch, and you won't risk damaging your blades or burrs (as coffee beans are softer than rice grains).
Run your grinder with the rice inside until the rice is ground down to a fine consistency like flour. The process of grinding the tough rice will knock free any ground coffee bits stuck to your grinder, and once ground, the rice will absorb all the oils coating your grinder.
Dispose of the rice flour into the garbage
Use a damp towel to clean the hopper. Avoid paper towels when possible, as they can leave lint behind. Make sure you access all the parts and corners.
When using a burr grinder, finish by grinding a handful of beans and disposing of the grounds. Burr grinders work best when they have a few oils on the burr in order to prevent corrosion.
Following these steps every few weeks will keep your coffee grinder clean and working well.
Deep cleaning method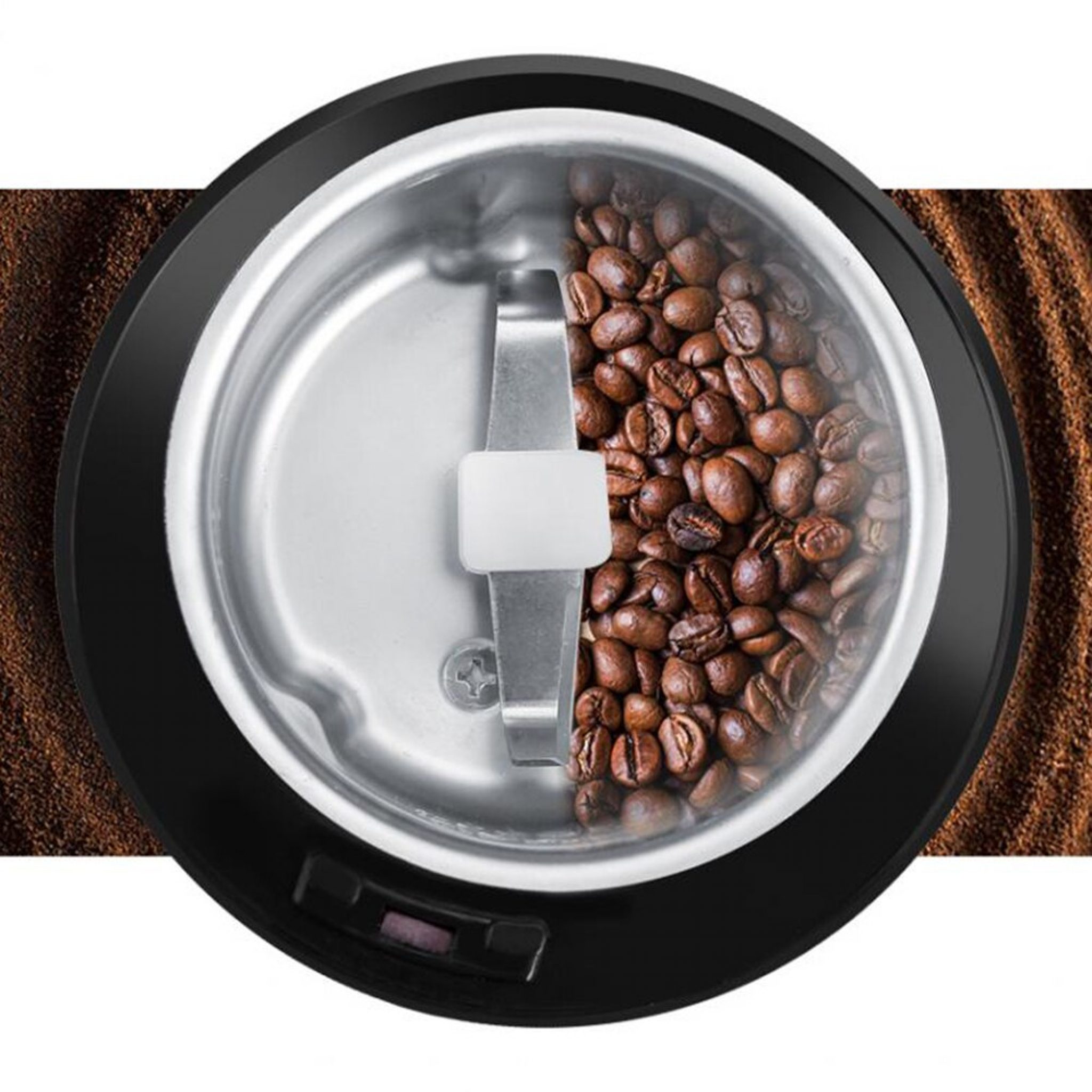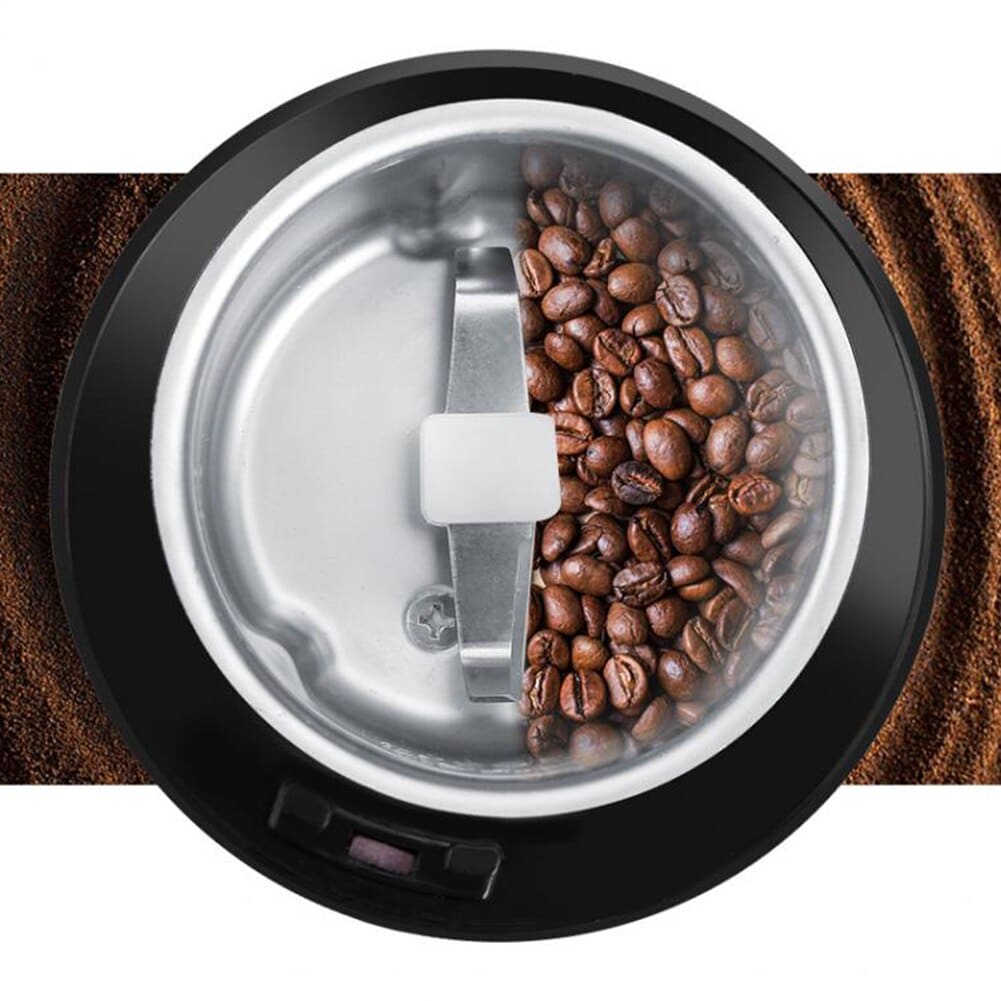 Quick cleaning of your grinder should be done every few weeks, or as needed, in order to keep your grinder working at peak performance. But every 3-6 months, depending on how frequently you use your coffee grinder, you should perform a deep cleaning, especially if you use a burr grinder, as they have more moving parts.
Deep cleaning is more difficult than a quick rice method, and the steps can vary depending on the model of the coffee grinder you own. Make sure you check your owner's manual of your grinder and follow these instructions as well as to avoid occasional damages or voiding the warranty. But most burr grinders can use the steps below to be deeply cleaned:
Turn off and unplug your grinder for safety reasons.
Remove the hopper and grinding chamber. These should be cleaned out with a damp towel, avoiding paper towels when possible. If you have stubborn grime, you can wash these with warm water and mild soap, but make sure all the soap residue is removed, and dry these parts thoroughly.
Remove the outer burr by following your specific grinder's instructions. Leave the inner burr in place.
Clean both burrs as well as the chute to remove coffee grinds and debris. Some helpful tools to use can be a vacuum, a can of compressed air, a damp towel, or a toothpick.
Put your grinder back together.
Grind a small handful of coffee beans and dispose of the grinds.
A deep clean may take 10-15 minutes of your time, but it's something you should do every 3-6 months to keep your grinder working at its best and extend its life.
Ending
Cleaning your coffee grinder may seem like an irritating chore that you want to avoid, but the truth is, performing regular quick cleans and occasional deep cleans of your coffee grinders will not only help to make better tasting drinks and food but will also keep your grinder working and showing excellent results all the time while also extending its lifespans and saving you money in the long run. Whether you use a bladed coffee grinder for your beans or your cooking spices, or a more exacting burr grinder for your coffee beans, keeping them clean will make all the difference.