Frappuccino is a creamy, rich, and delicious coffee-based drink. It consists of coffee, ice, milk, flavored syrups, and whipped cream. Frappuccino is a version of frappe, which is the New England name for ice cream with a milkshake. The word "Frappuccino" was coined in Boston Massachusetts by George Howell's who owned some coffee shop chains known as "The Coffee Connection". In 1994, Starbucks purchased The Coffee connection and got the right to make and sell the Frappuccino drink. Starbucks has had a great deal of success with this delicious drink over the last couple of years.
In 2012, the annual Frappuccino sales were more than 2 billion dollars. Want to learn more about this mouthwatering drink? If yes, then stick around, as will be taking a close look at the ingredients it is made of.

Coffee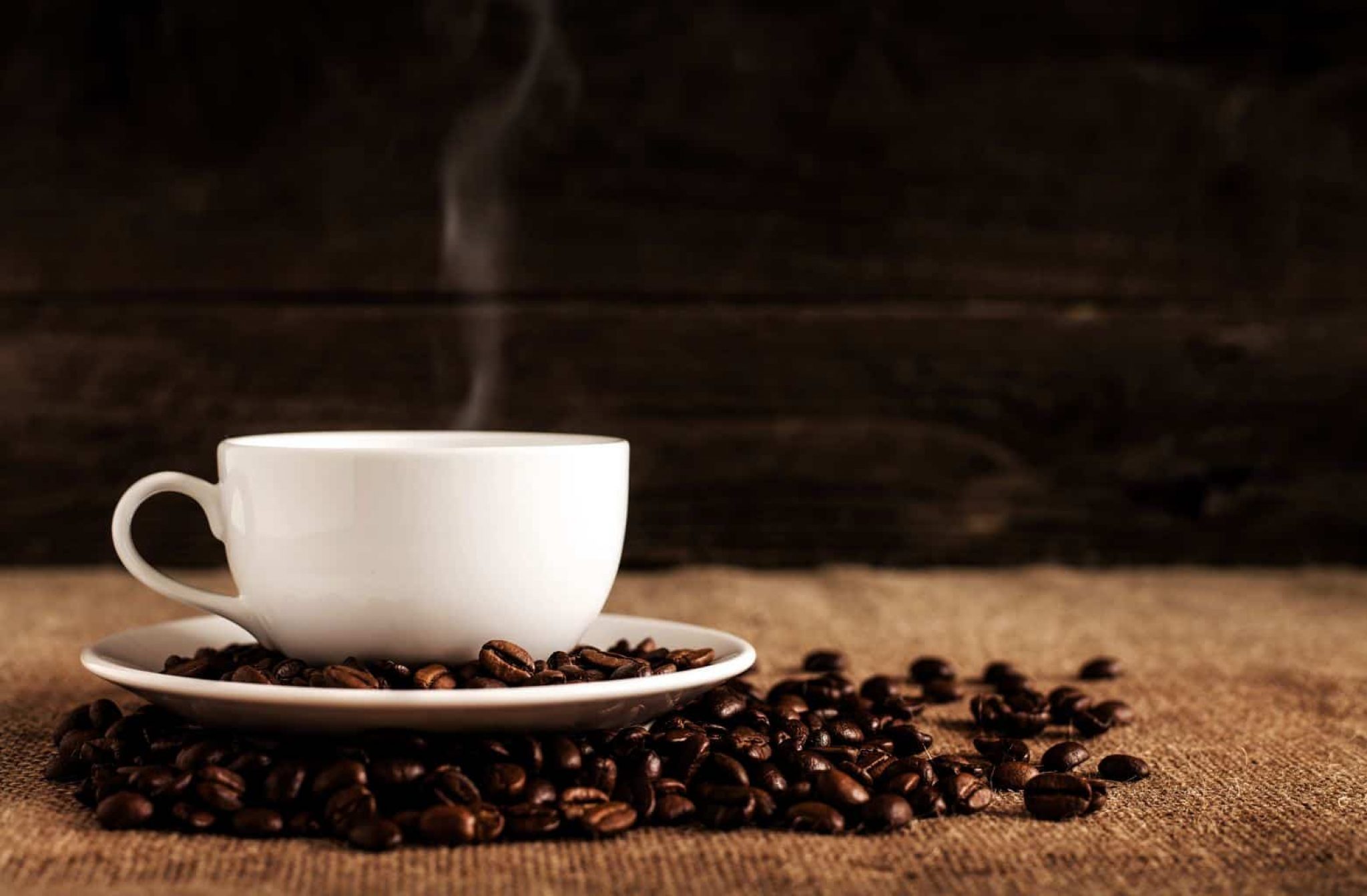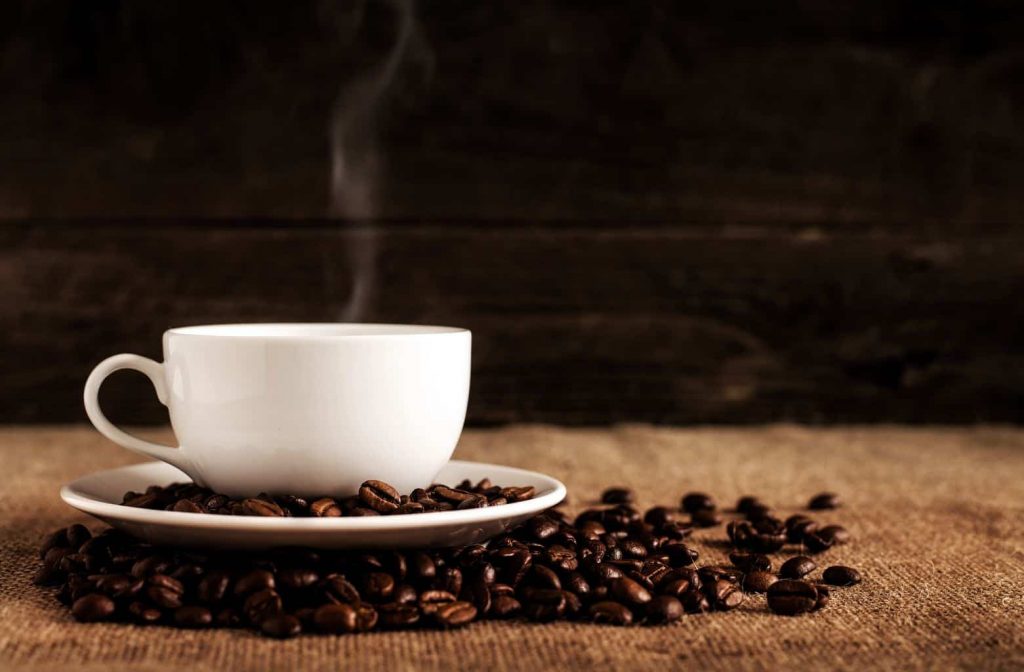 The first and likely the most obvious component of the Starbucks Frappuccino is coffee, but not just any coffee. You see, Starbucks developed a special coffee blend known as Frappuccino roast. The blend is unique and comes in a powder form. Unlike regular coffee that is made hot, the Frapp roast is formulated to be used cold. If you haven't tasted it before, you may assume that it is delicious. But the truth is that it is not. In fact, its taste is strong and may be off-putting to some. However, when combined with the other ingredient, it becomes very tasty.
If you don't want something strong or don't want to take in too much caffeine, then you should opt for the decaf version of the Frappuccino drink, which is made from decaffeinated espresso.
Milk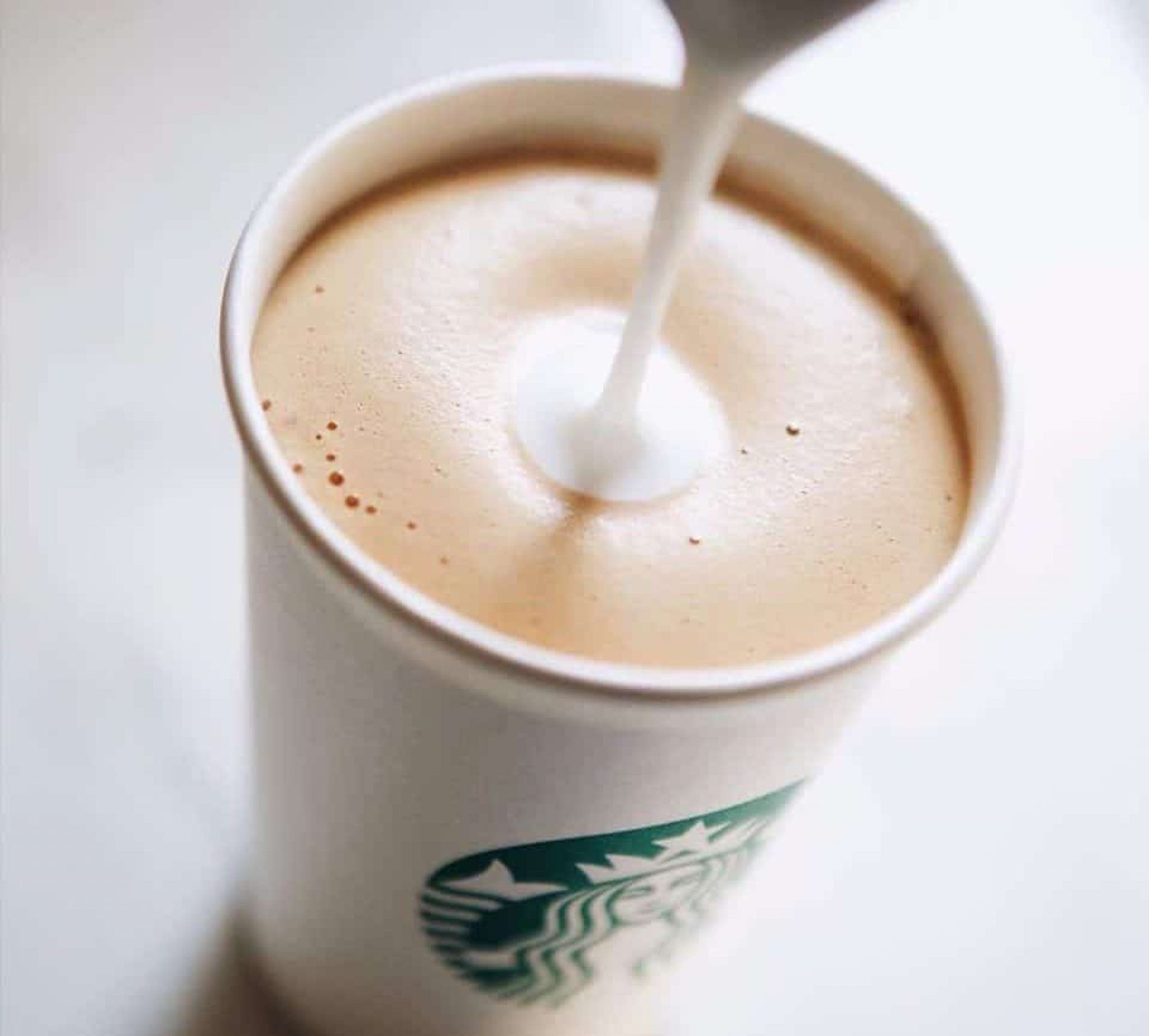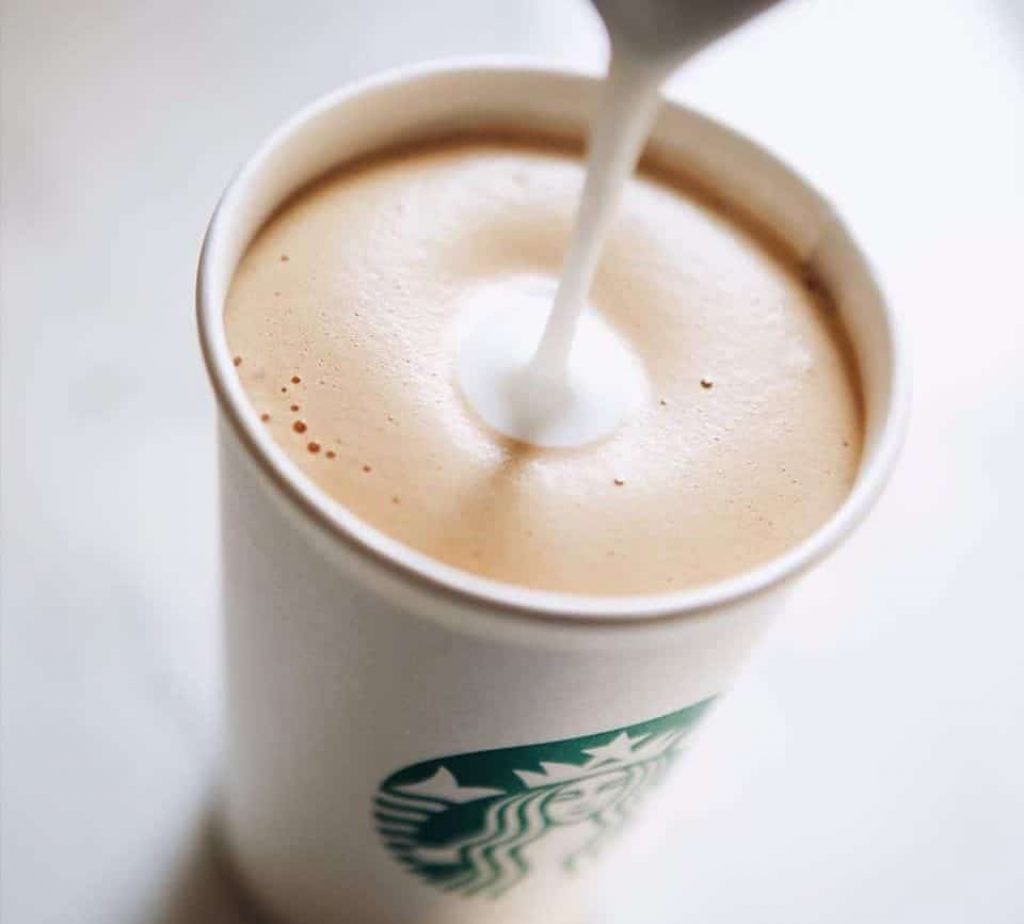 Milk is the second main ingredient this coffee-based drink. Baristas usually used whole milk when making Frappuccinos. But you can opt for skim milk instead. Unlike other coffee drinks whose taste are affected by the cream or milk used to make them, Frappuccinos aren't really affected by the type of milk you choose. However, if you opt for skim milk, the mixture will be a little less creamy.
If you are looking for something creamy, on the other hand, then you should opt for heavy cream instead of whole milk. A part of you is probably thinking that it will be heavy and gross, but it is not. The result is somewhat similar to a milkshake.
People who wish to reduce the amount of dairy they consume or have dairy allergies can request for vanilla soy milk as an alternative.
Syrups
This is one of the most important ingredients in the Frappuccino drink. The role of the syrup is to increase sweetness and thicken the drink. There are two main types of syrups used in making Frappuccino's – light and regular. The regular version tastes like maple syrup and is made solely of sugar. The light type, on the other hand, is sweetened with Splenda and is almost sugar-free. It is a great option for people looking to cut down calories.
The bottom line is that both syrups are wonderful and have unique tastes that can change the drink. You may have to try both to figure out, which is the best for you.
Ice
The fourth component of this mouthwatering drink is ice. While it is easy to write off this component as unimportant and not worth mentioning, you need to bear in mind that it can have a profound effect on the taste of the drink. The amount of ice a barista adds is almost equal to the size of the entire beverage. A barista can increase or decrease the thickness of your drink simply by increasing or reducing the amount of ice.

Flavors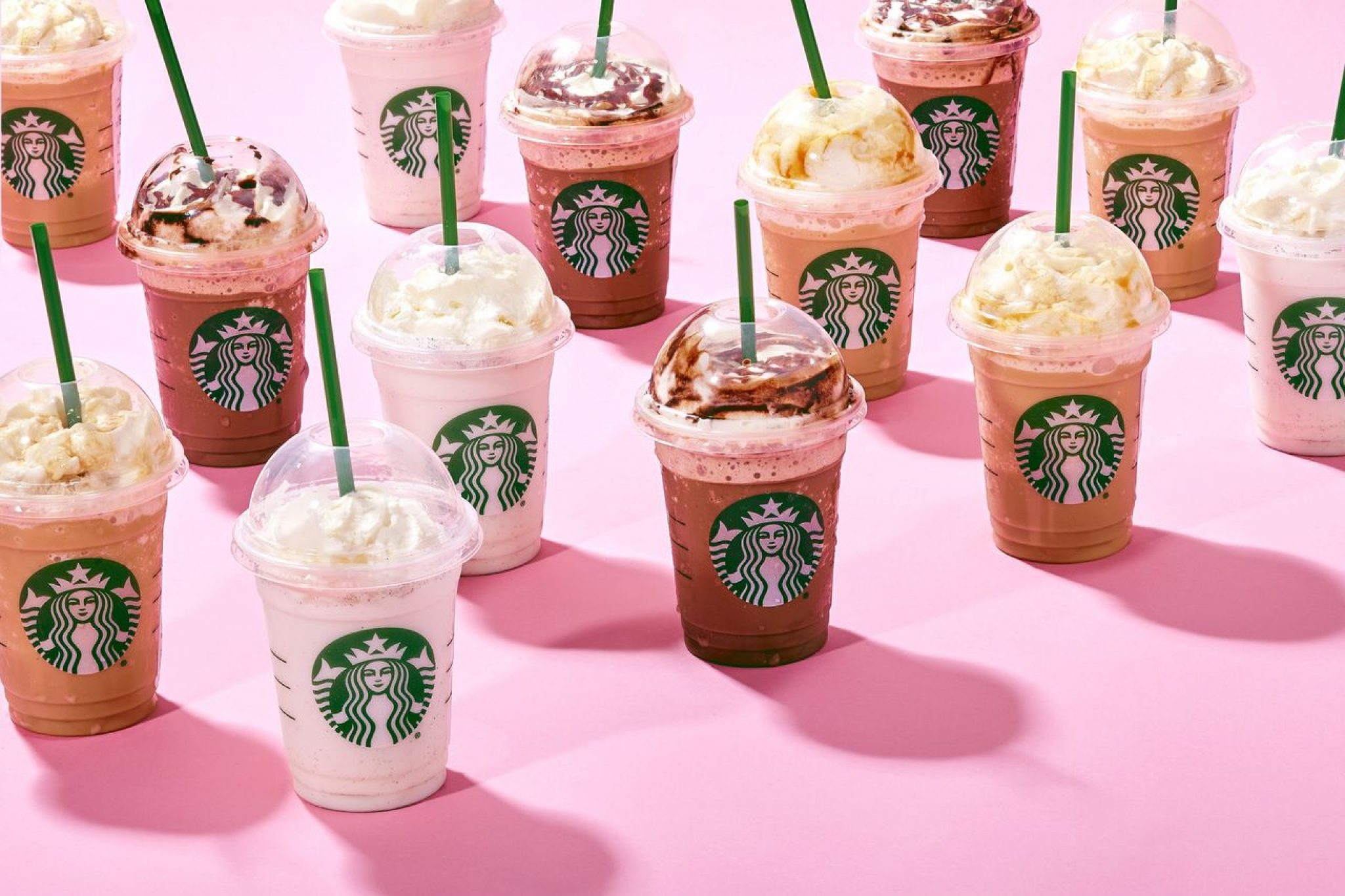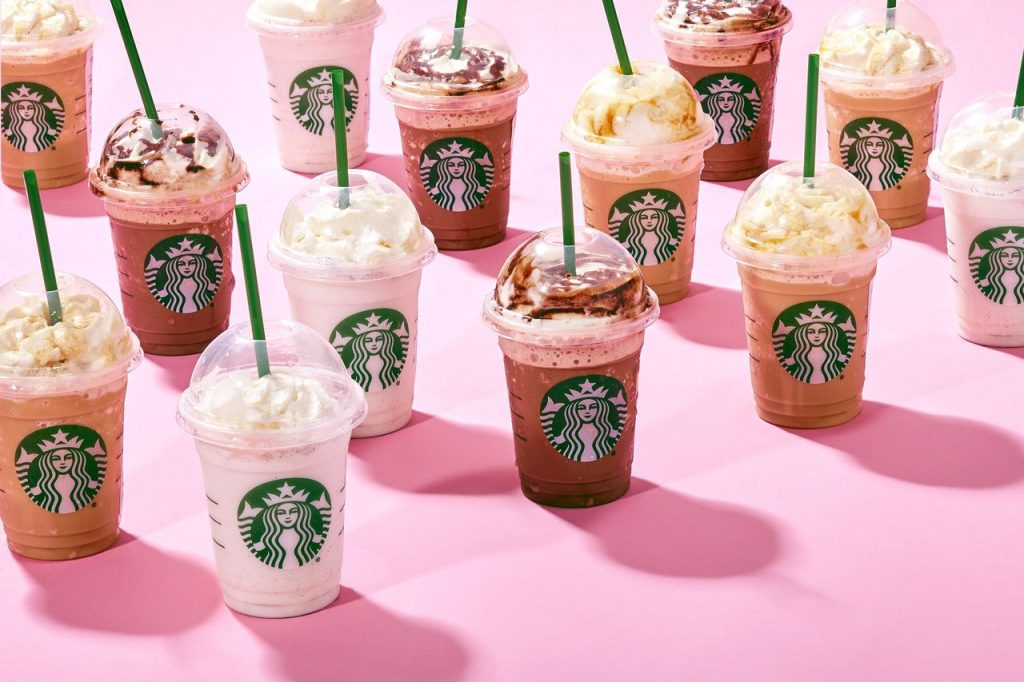 No Frappuccino is complete unless there are flavoring ingredients, which could be everything from syrups to toppings. To get a unique Frappuccino, a barista's usually mixes several syrups and dry ingredient. Don't limit yourself to popular flavors like vanilla. Explore, step out of your comfort zone, you never know what you might find.
Below are some of the most delicious Starbucks Frappuccino flavors:
S'mores
This is a very complex drink that is somewhat difficult to make and is perfect for those looking for the best of the best or something unique. As you gulp it down, you will taste the rich marshmallow syrup and premium espresso milkshake encore. Many have described this drink as summertime in a cup.
Caramel Ribbon Crunch
This is a mouthwatering drink that is made of layers of dark caramel and a crunchy topping, making it taste even better.
Green tea
If you like matcha-flavored things or green tea, you are going to fall in love with this delicious bundle of smooth, sweet, and slightly topical drink.

Toppings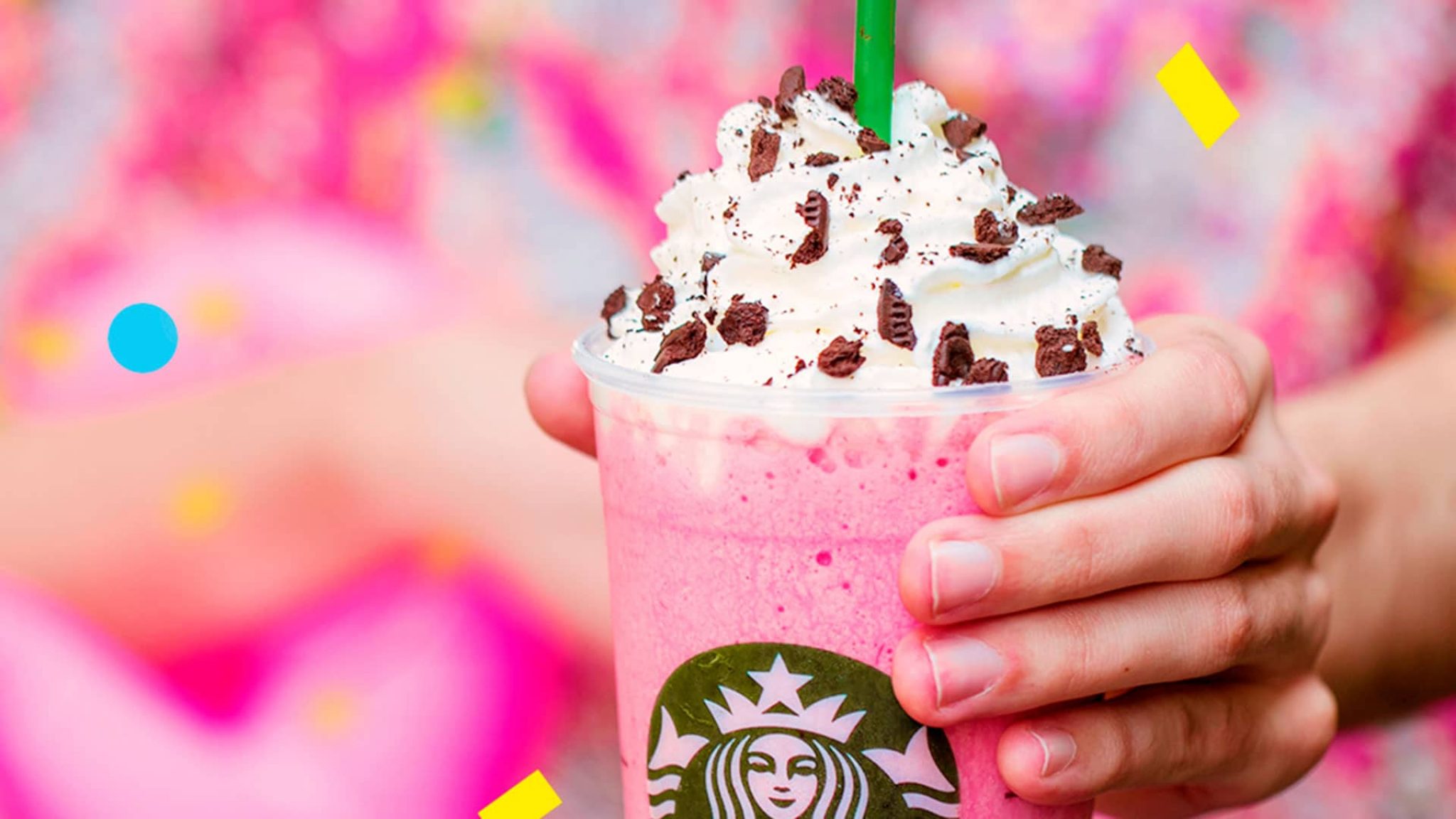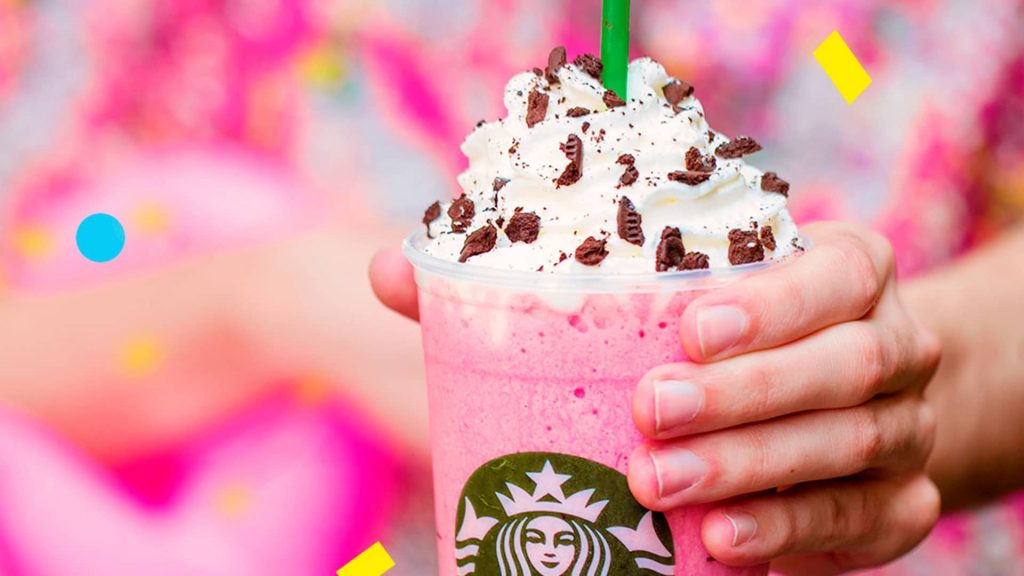 Regardless of the Frappuccino you order, it is going to come with a topped delicious whipped cream. Baristas can add basically any type of topping to your beverage for a few extra bucks. The caramel drizzle is one of the most delicious toppings out there, try it out the next time you are ordering. You won't regret it! While there are certain toppings that are available all year round, others are seasonal.
Below are a few of them:
Pumpkin Spice
Salted Caramel Mocha
Caramel Ribbon Crunch
Caramel Brulee
Mocha Cookie Crumble
Bottled Frappuccino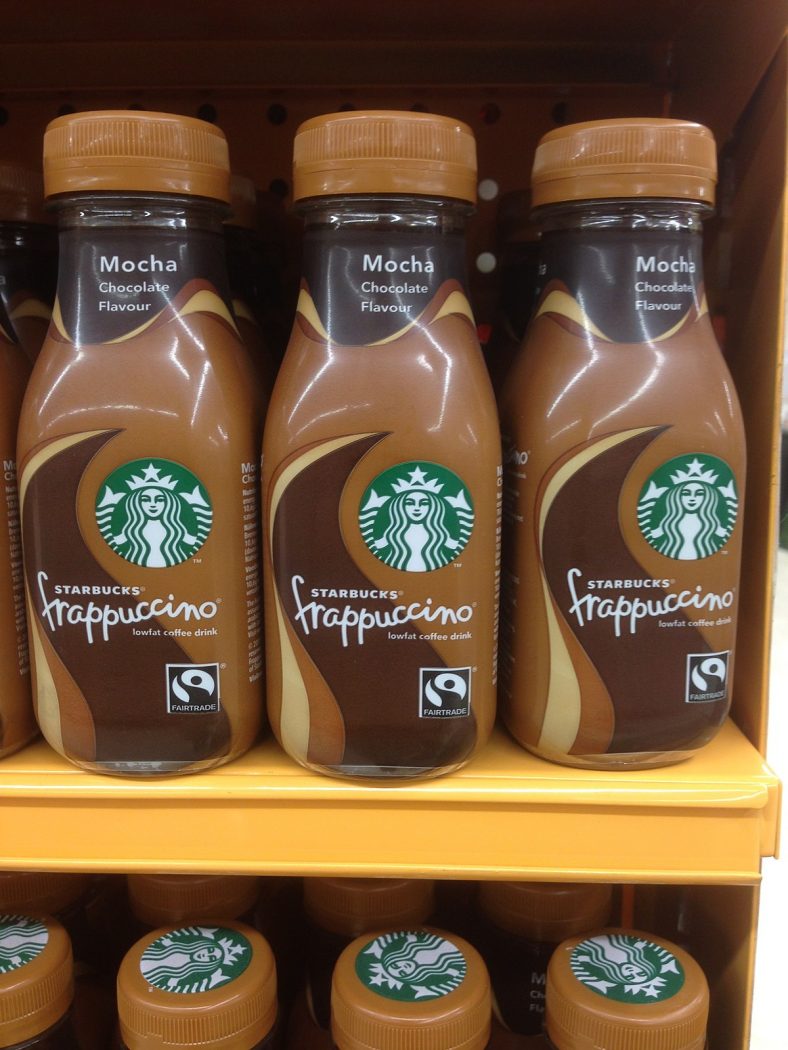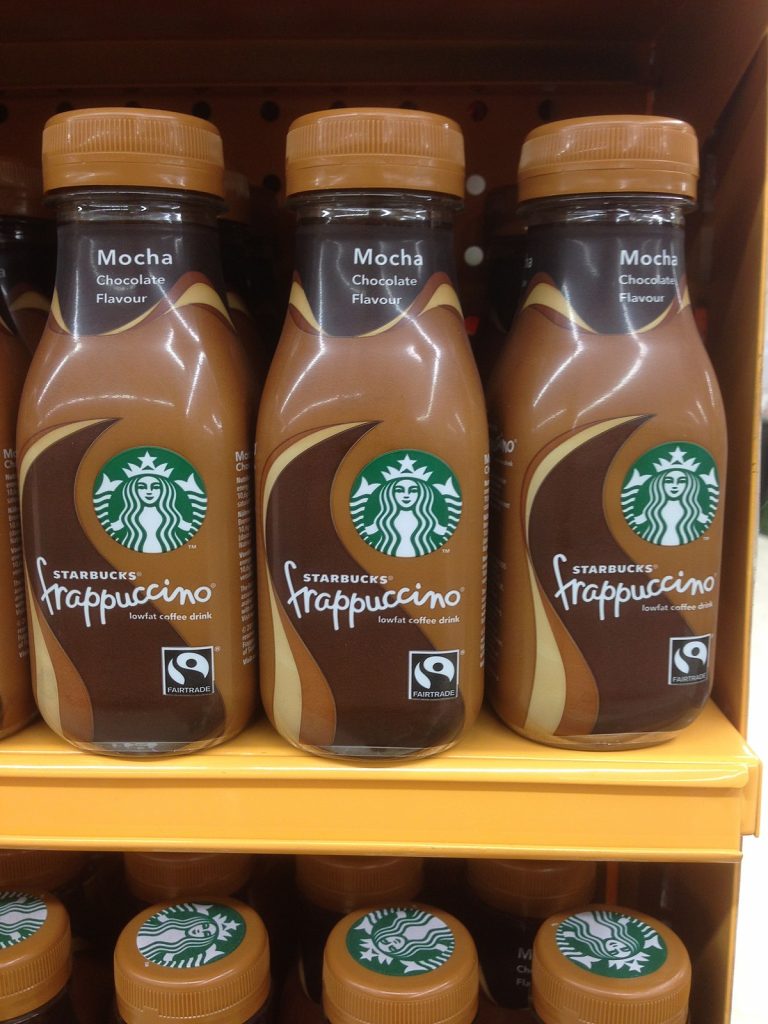 Starbucks Frappuccinos are also available in portable bottles you can drink any time of the day. They were originally available in 9.5 oz. bottles. But later on, they were upsized to 13.7 oz. These delicious coffee beverages are presently distributed and bottled by Pepsi Co.
The ingredients of bottled Frappuccino are slightly different from the regular ones you get at a Starbuck shop.
Here is the list of the ingredients of bottled Starbuck Frappuccino's:
Brewed Starbucks coffee
Low-fat milk
Sugar
Ascorbic acid
Pectin
Water
Maltodextrin
Sugar content for a 13.7-ounce bottle is 46grams.

A lot of sugar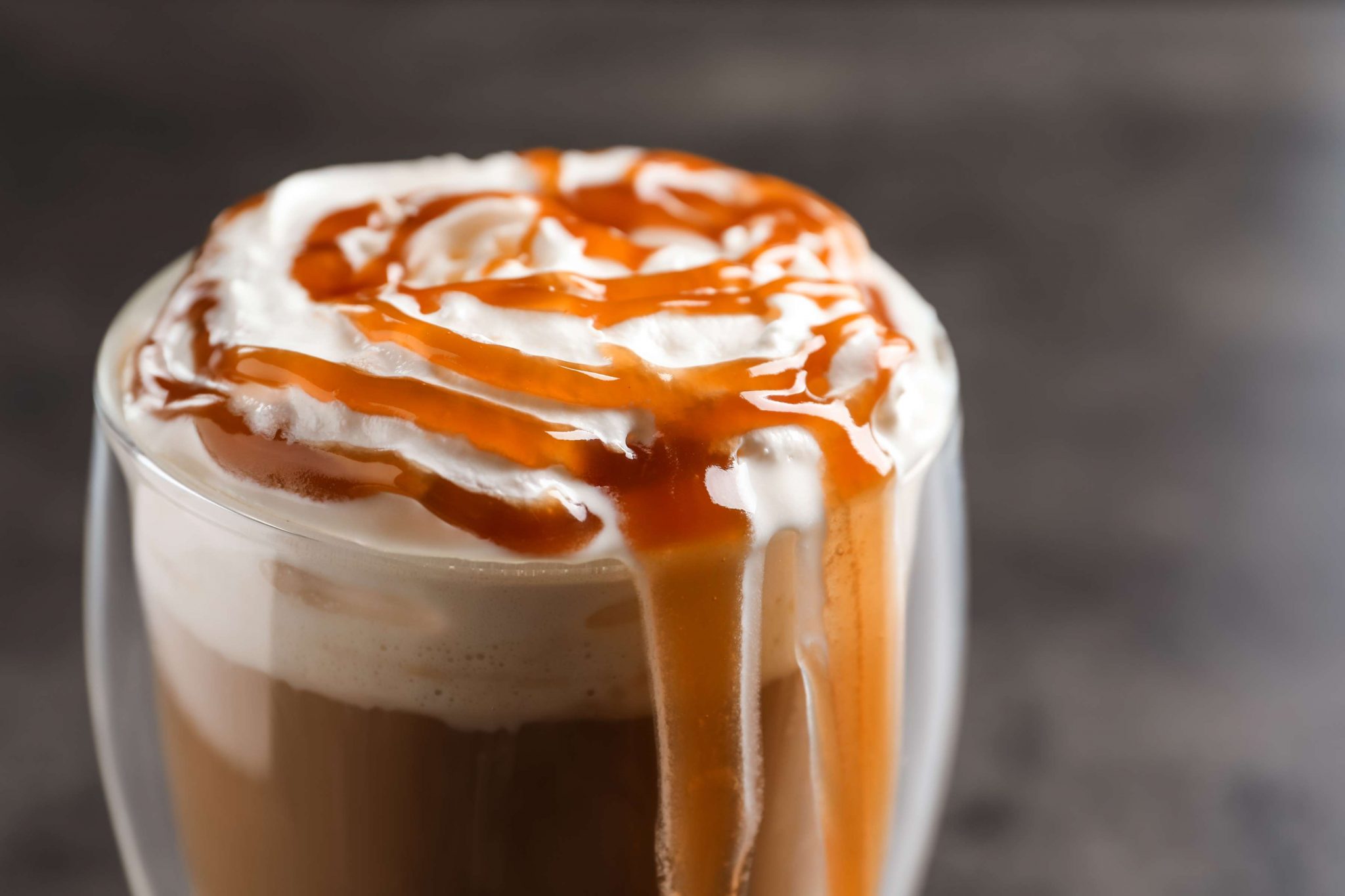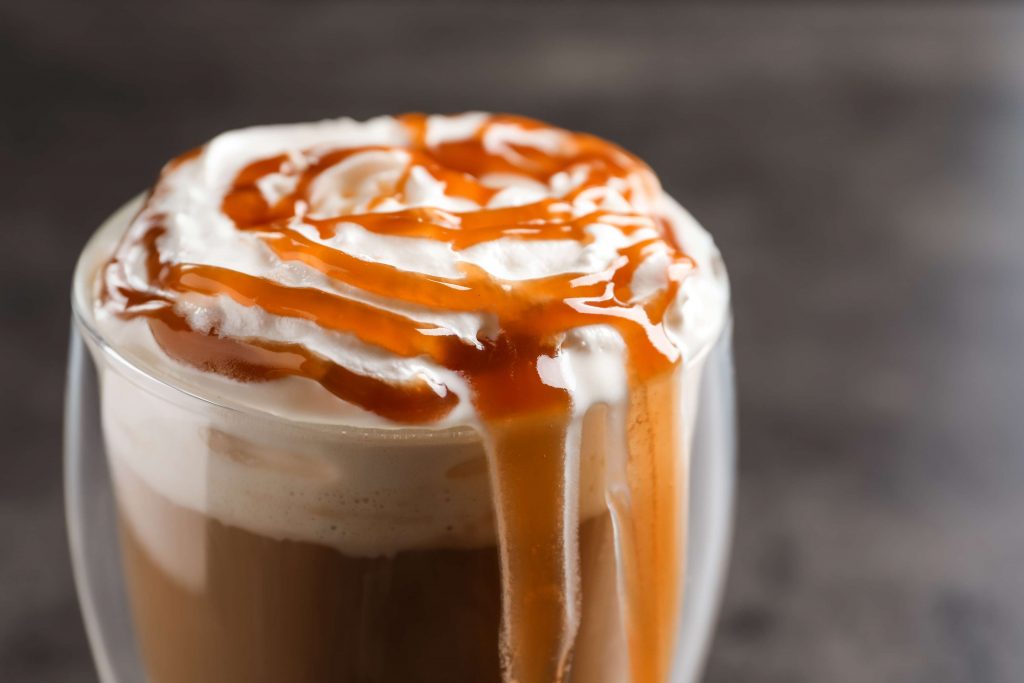 Frappuccinos have been fiercely criticized over the years because of the high sugar content. A few years ago, Starbucks unveiled some new frappuccino flavors to celebrate their 20th anniversary. The amount of sugar in the newly released flavors that where reveled was off the roof.
According to MINA, the new flavor with the highest amount of sugar is Cinnamon roll, which contains about 120g of it. The next one is the Carmel Cocoa Cluster, which contains about 97.3g. The list goes on.
Final note
Frappuccino is a creamy, delicious, and sugary beverage that is common among teens and adults. It is available in different flavors, all of which have a unique taste. To narrow down the best for you, you may want to try out the popular ones that have been lauded by Frappuccino enthusiast.
Remember that Frappuccino is also available in 13.7-ounce bottles; you can buy and drink at the comfort of your home or take it with you to work. Of course, bottled Frappuccino's are great, but nothing beats to the Frappuccino cup you get at Starbucks' shop.